A new beta build of Windows Live Messenger Wave 4 was released yesterday. Like the previous Wave 4 build, conversation view was plagued by an annoying advert, yes you could close it to make it go away but it was an annoying extra click.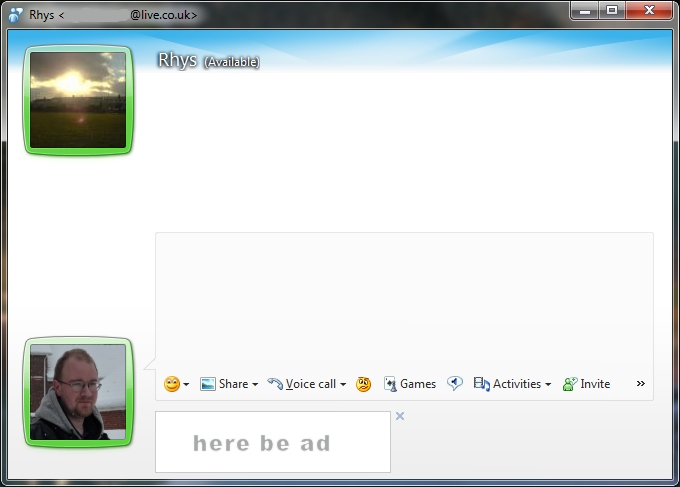 Yes, well annoying. Microsoft have however also added an option to turn it off. This only effects the conversation view, not the Social or Contact list views. It is fairly well hidden in options. If you make your way to Messages and down the bottom under Conversations is an option called "Show expanded footer in conversation windows" uncheck that and the advert will be hidden by default.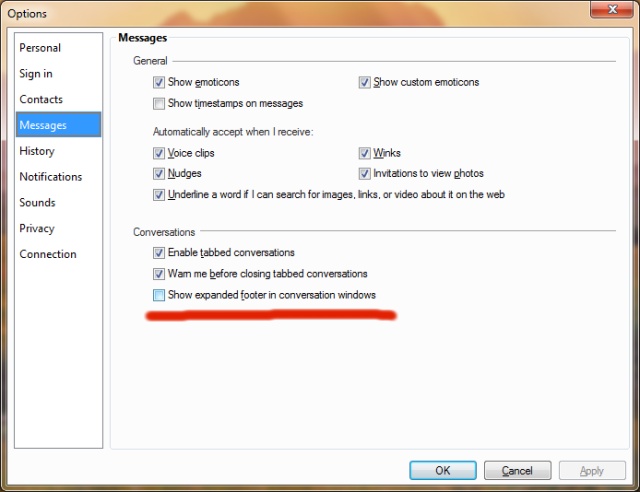 Sorted. My main issue has been resolved, now if only we could get handwriting support back.