Back in November my aging i7 6700K system built back in 2016 got updated, the new system is built around:
AMD Ryzen 9 5900X CPU
Asus ROG Strix B550-F motherboard
Crucial Ballistix MAX 32GB DDR 4000 RAM*
Artic Liquid Freezer II 280 CPU All-in-One watercooler
MSI GeForce RTX 3080 GAMING X TRIO
NZXT H710 case
NZXT C850 PSU
It used my existing Sabrent 2TB NVME drive.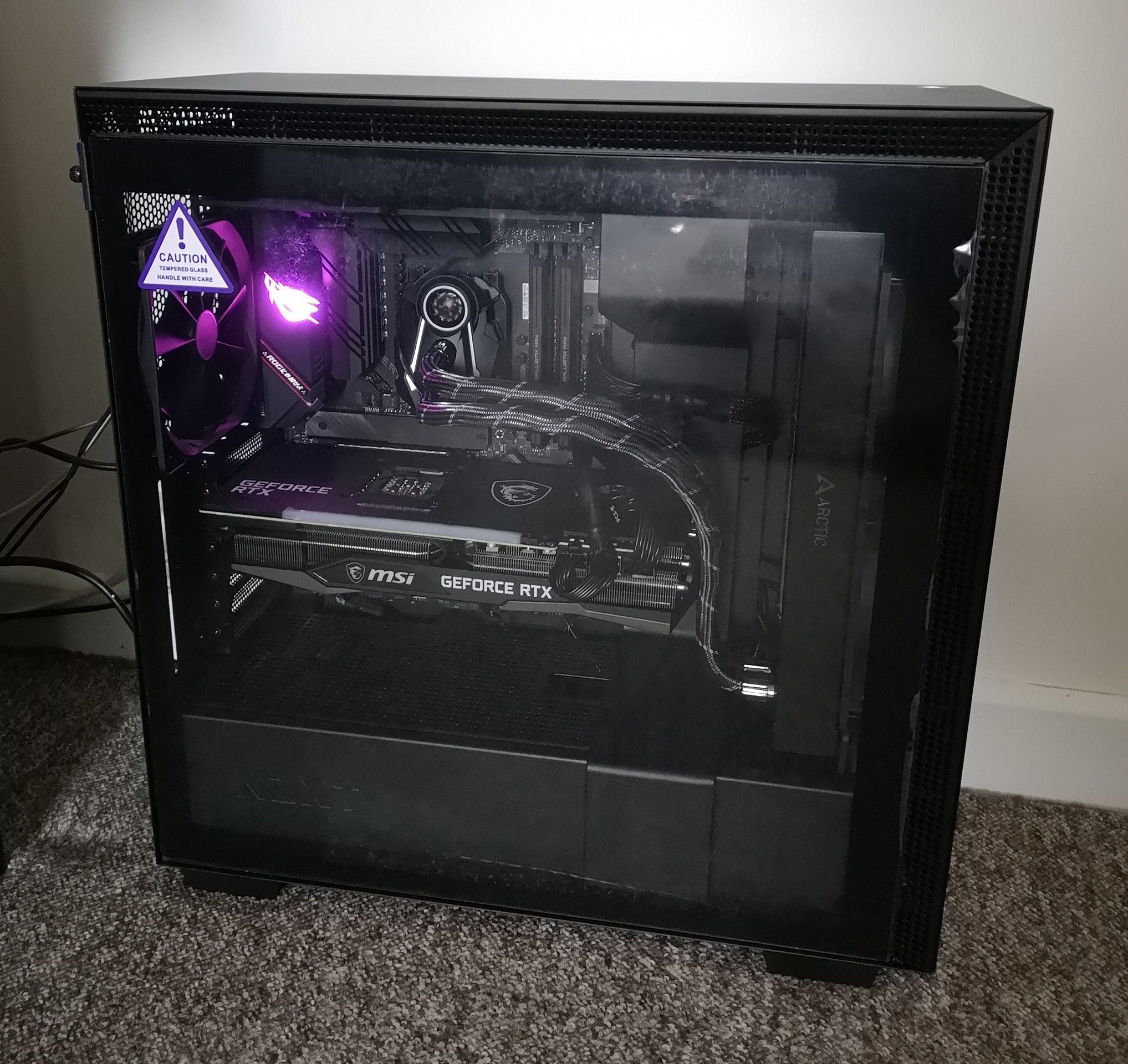 *this was purchased prior to general availability and before difficulty in overclocking the FCLK became apparent.
Review: It is fast, and now plays Minecraft with raytracing enabled, well enough (for now).