I'm going to be posting about some of the software I use on my HTC HD2, there are a lot of Windows Mobile games out there, but what really works well on the HD2? Hopefully this will give you some ideas.
Out are games like Wolf3D and Doom, games I've been playing on Windows Mobile phones for 6 or 7 years, they're just not fun trying to control with the on-screen controls. The good old days when people would just take the source code for a game and port it to Windows Mobile seem to be a fading memory. You didn't have official versions, people just made their own. Nowadays of course with so many phones using a single marketplace as a source for all software, where any software listed must be pre-approved before being sold has stunted such creativity, an application that made farting noises, or changed the colour of the screen would be someone's first applications while getting to grips with developing on the platform, nowadays such applications are products to be sold, with Apple taking a 30% cut. Anyway, on with the topic at hand.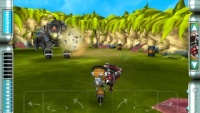 Electopia
To showcase the HTC HD2's graphics ability, there's no better game than Electopia. Developed at Southend, you take control of some weird robot thingy and wheel him around the world exploring and shooting stuff. Best of all it is free and can be downloaded from Southend's website. When we'll ever get a full commercial version of the game is unknown. But either way, its a little fun game and it shows off the power of the HD2.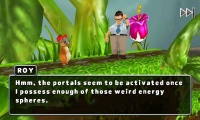 Experiment13
Experiment13 is a puzzle game, you can almost say it's similar to portal in that you have to make your weird character guy go through portals (without making them yourself), the cool thing is you have to rotate the world to achieve this making it somewhat unique when upfront it looks like it could just be a platformer. It's rendered in 3D and the graphics aren't too bad. It can be downloaded from XDA-Developers.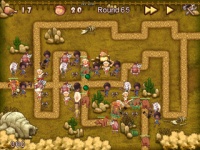 Hunting
Hunting is a tower defence game, I don't know about you but I love tower defence games. It's set in a stone-age sort of time so out are the funky missile launchers and cannons, in are weird guys with clubs and bows. The only bad point is it doesn't run in widescreen, and there isn't much variation in the maps. That said, its cheap at £1.19. It can be downloaded from the Marketplace, or there's the demo Hunting Lite.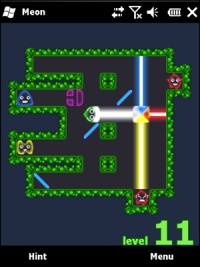 Meon
Next up is Meon, this is actually probably the game I've played the most on my HD2. It's another puzzle game where you have to send beams of light to their destination. Sound boring? It's not and is highly addictive. The graphics aren't great, it doesn't make use of the WVGA screen very well, but either way the gameplay is good enough to overcome this. The game itself will set you back £1.69 from the Marketplace, but there is a demo available to called Meon Lite.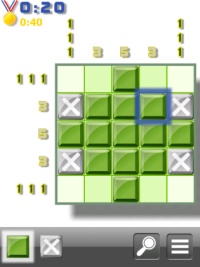 Picranium
Picranium is next. Another puzzle game, vaguely similar to minesweeper in that you have to work out what blocks are the actual blocks you need to identify to build the picture, hence the name I assume. But unlike minesweeper you get told the number of blocks in a row or column, you then have to mark them out. Got a little tricky on some levels. Graphics are alright, but would be cool to get a 3D version like on the Nintendo DS. It does make use of multi-touch on the HD2 which is a cool addition. It'll set you back £2.19 from the Marketplace, or there's a demo version called Picranium Lite.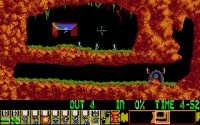 Pocket Lemmings
Need I say more? It's Lemmings. Don't get conned into buying the official versions like Lemmings Tribes, which are slow and rubbish. Go with the original versions. This is a clone resembling the original PC/Amiga/Acorn etc versions made by Johannes Zeppenfeld. Best of all the actual application is free. Like Wolf3D and Doom you do need to provide your own content files, in this case the Lemmings main.dat file which you can find on your old DOS copy. :-) The only problem really is it doesn't support widescreen, but at least it stretches to fill the screen, it's not that noticeable but something that could be improved. You can download the application itself from Johannes' website.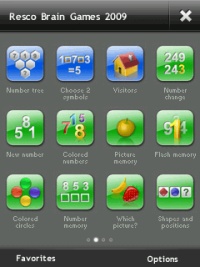 Resco Brain Games 2009
The interface in this game is fantastic, probably one of the best I've come across, makes a change from people using the bog standard and ugly forms found in many Windows Mobile applications. It's got pages and pages of different games, from mathematics, to sorting colour patterns and shooting things, it'll will keep you busy for more than a while and records all your stats, which annoyingly makes you want to complete more and more of it. If you're going to buy it, it isn't cheap at $19.99, but you may be able to find it cheaper from other sources. Here's the official Resco page for it.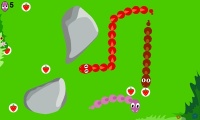 Resco Snake
Another Snake game, you control the snake using the accelerometer in the HD2, eat fruit, other snakes, and don't get hurt by the bad guys. Loads of levels, all with different themes with a gradual increase in difficulty making the game quite challenging later on, great user interface, but kinda pricey at $9.99. Official website here.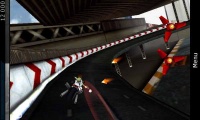 Xtrakt
One of the better games out there, basically a rail-shooter, although you do have control over the characters location either left or right. Race through a fancy futuristic city on a motorbike type thing and shoot these weird robot thingies. Graphics are pretty good, audio is pretty good. Originally bundled with the Xperia phone but can be found over on XDA Developers.
Time permitting I'll share the handful of other applications I use, which aren't games at a later date.