Here's one to add to your toolbox, especially for people who do a lot of consumer oreanted tech support. The recently released Microsoft Safety Scanner.
It's a self-contained anti-malware scanner, the kind which is handy to run off a USB drive to scan someone's computer. No installation or internet connection is required, as most sophisticated malware will block installations of known anti-malware and block internet access to various websites. But copies you download are only good for 10 days before you have to download a newer version.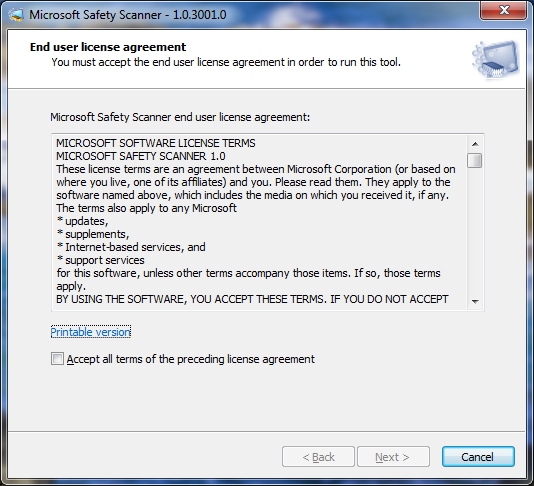 Standard EULA.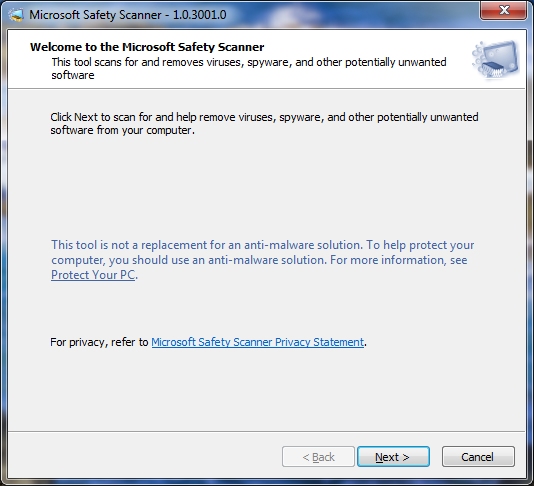 Here it kindly reminds you that it is not a replacement for a resident anti-malware scanner. I'd recommend Microsoft Security Essentials for that.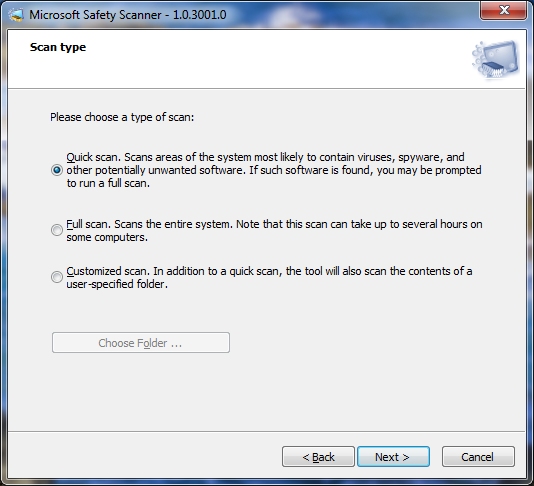 Standard sort of options, quick scan, where malware is most likely to be located, complete and of course a custom scan.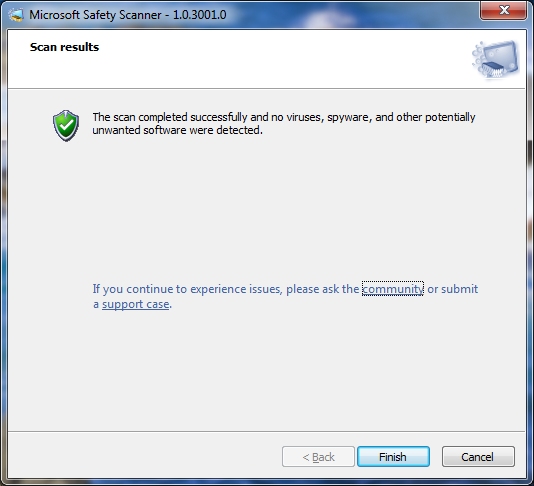 Nice and simple. Like I said only draw back is you have to replace it every 10 days. With it using the same scanner as MSE and Forefront it'll undoubtedly do a decent job of things.