As some of have may have noticed over the last few days, there's been a little addition to the sidebar on my blog. Inviting you to download the Paul Smith's Blog application for Windows Phone 7.
What's the deal? Well late last year I started looking at mobile applications for Gamercast, after messing about with the Visual Studio as I always do and copying and pasting various bits of sample code together, I decided to give up. If I did manage to get it working, there was no offline reading, no ability to view comments on entries etc.
So I started looking at other solutions, like AppMakr but didn't like what they had to offer for Windows Phone 7. Then I came across FollowMyFeed who had a much better hub style interface.
After putting together a sample application, and sticking it in the emulator and running it, I could tell this was pretty much what I was looking for.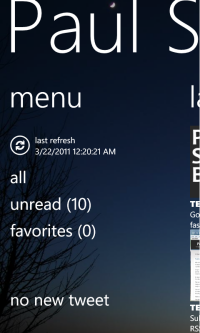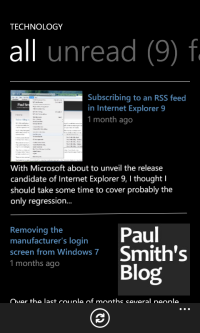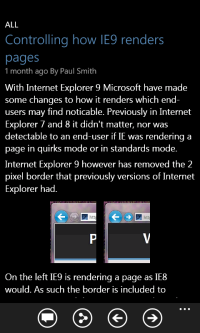 The Gamercast application has been available for a week now, check it out if you haven't already and feel free to download the application for my blog too. I just need to find time to write more now.