60 years of the People's Republic of China
So the communists have ruled in China for 60 years, well about 30 years, the last 30 have been way too bourgeois. Yes some sort of zombie Mao would work quite nicely at addressing some of these issues.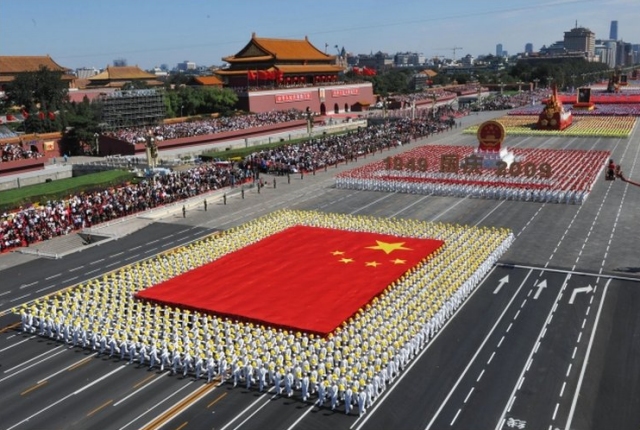 My review so far of the events: The military parade was crap compared to 1999 and they only had about half as many infantry, I suppose Jiang Zemin knew how to put on a decent parade despite being too soft to reverse Deng Xiaoping's policies. Two things I've got to mention though, the women were wearing way too much makeup, and the women reservists looked silly in their pale-pink hats and white boots, they used to be black, why change it now? In fact it looked like the red ran out of their uniforms into their hats and boots. Not seen the civilian parade yet, but will keep an eye out for it.
No feedback yet